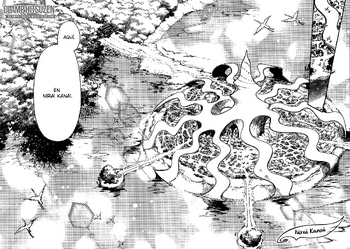 Previous World: Clow Country
Next World: Unknown

Nirai Kanai is the first world visited in Tsubasa World Chronicle. It is a peaceful world that has not had any floods since they began worshipping the Goddess.
Syaoran and the group reach Nirai Kanai looking for somebody.
Syaoran asks Watanuki for help in acquiring some items necessary for their quest. In doing so, the events in xxxHolic Rei unfolded. Watanuki then transfers the items to him, affirming that the Yuko in Rei wasn't the real Yuko, and that he would continue to wait for her.
Ad blocker interference detected!
Wikia is a free-to-use site that makes money from advertising. We have a modified experience for viewers using ad blockers

Wikia is not accessible if you've made further modifications. Remove the custom ad blocker rule(s) and the page will load as expected.